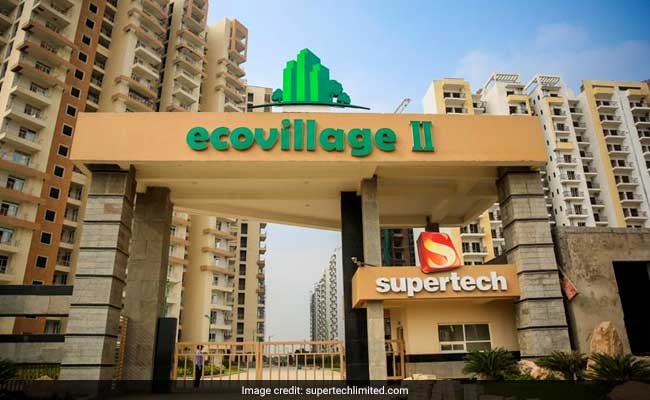 New Delhi:
Real estate developer Supertech was declared bankrupt by the National Company Law Tribunal (NCLT) on Friday in a move that could have an effect on 25,000 home buyers. The company law tribunal took the decision in respose to a petition filed by the Union Bank of India for non-payment of dues.
In response, the developer stated that it will file an appeal with the National Company Law Appellate Tribunal (NCLAT) against the NCLT move.
"As all the projects of the company are financially viable, there is no chance of loss to any party or financial creditor. The order will not affect operations of any other Supertech Group Company," the real estate firm said.
"The NCLT order will not impact the construction at all ongoing projects or operation of the company and we are committed to give delivery of units to allottees. We have a strong record of delivering more than 40,000 flats during the last 7 years and we shall continue to give delivery to our buyers under our 'Mission Completion – 2022' under which we have undertaken a target of delivering 7,000 units by December, 2022," it added.
The NCLT is the authority for insolvency resolution process of companies under the Insolvency and Bankruptcy Code (IBC). NCLT's decision can be appealed at the NCLAT.
Earlier this month, officials announced that Supertech's twin towers in Noida will be demolished on May 22 following a Supreme Court order.
The top court had ordered the demolition of Supertech's Apex (100 metre) and Ceyane (97 metre) on August 31 last year as the twin towers had come up in violation of building norms.

#Developer #Supertech #Declared #Bankrupt #Home #Buyers #Impacted